The PV-AC20uni from Lawmate is a Wi-Fi and IP enabled, Full HD covert Mini DVR that is completely powered by the cord, and disguised as a standard AC adapter.
The hidden Wi-Fi mini DVR records in Full HD 1080p, and has a built-in AGC microphone. The device is completely powered by the AC outlet, so you do not ever need to worry about the battery running out. The camera is integrated in the DVR and the lens is discreetly hidden. The adapter will blend in in various home and office environments, and can be used as a fully functional charger.
The multination plugs and the IP connectivity make it possible to work from anywhere in the world where Wi-Fi is available.
You can use the recorder to transmit the footage on your iOS/Android device via the PV CAM App, or just record on motion detect/continuous and read your SD card later. As always, you can also connect the DVR via USB to your PC and download the material that way.
It comes with a 16 GB SD card and can support up to 32 GB SD cards.
PV-AC20uni Main Features:
Built-in Wi-Fi allows you to control, view, and download the videos/photos from your iOS/Android smartphone
IP and Wi-Fi option make it work from anywhere in the world
Multi-nation charger with US/UK/EU/Australia plugs
Appears as a normal AC adapter with built-in DVR and Full HD camera
Actually functions as a power charger!
Powered by AC outlet - no batteries needed!
Records at 1080p/720p/WVGA @30fps
Continuous/Motion detect recording options
Comes with a 16 GB SD card and supports up to 32 GB SD cards
PV-AC20uni Specifications:
Built in Image Sensor: 1/2.9" progressive CMOS sensor
Sensor Resolution: 2000*1121
Sensor Sensitivity: 0.03 Lux @ F 2.0
Lens F/No; F2.0
Focal Length: 4.3mm
Angle of view: 78°
Algorithm: H.264, JPEG
File Format: MOV, JPG
Video Recording mode: Auto/Manual/Motion Detection
Recording Capability: 1920*1080/1280*720/848*480
Frame Rate: Up to 30fps
Photo Capability: 2M(1600*1200)
Wifi Built-in WiFi Module:(IEEE 802.11b/g/n)
Memory type: Micro SD Card (Support SDHC max=32GB)
Data interface: Mini USB 2.0
Date/Time Table: YYYY/MM/DD, HH :MM :SS
Power Input: AC 100-240V
Dimensions: 63*52*40mm
Weight: 97g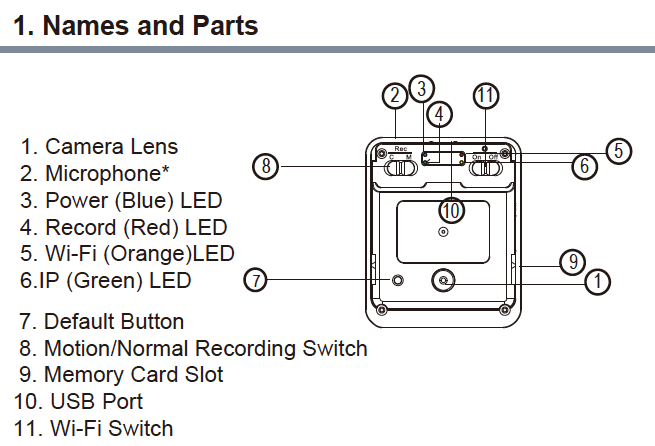 >>> Names and Parts from Quick Manual<<<

PV-AC20uni Feature Focus:
Wi-Fi/IP enabled mini DVR - allows you to control, view, and download the videos/photos from your iOS/Android smartphone.
Multination power plugs - US/UK/EU/Australia plugs allow you to use the recorder anywhere in the world.
Fully functional charger - the possibility to use the charger makes it blend into the home/office environment easier. Unlike the fist hidden cameras within chargers from Lawmate, this one has a camera that is integrated in the recorder, not the cable. It raises far less suspicion when you can just plug it into a device and it starts recharging.
PV-CAM iOS and Android apps for the PV-AC20UNI: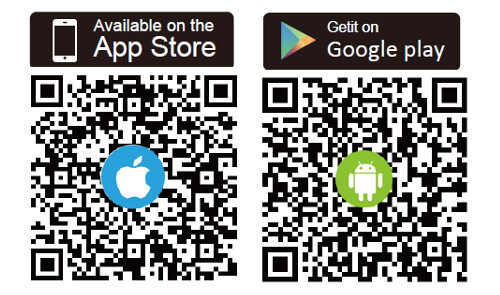 Google Play link:
https://play.google.com/store/apps/details?id=cam.ac.com

App Store link:
https://itunes.apple.com/us/app/pv-cam-viewer/id986625862?mt=8
How to use the PV-AC20uni:
For detailed instructions on setting up the IP connectivity and App please carefully study the IP CAM Manual as well as the Quick Manual below.
The device can also start immediate recording on the SD card if there is no need for IP/Wi-Fi, you just have to:
Insert the SD card into the device
Choose a compatible plug
Plug it into a power outlet
Start your recording on continuous or motion detect mode
Note:
It is very important to enter the exact same router name as stated on your device when configuring it in the App.
Important IP setup Tip - Obligatory deleting of the device from the Device Management section of the App if you wish to switch phones. Otherwise, the device will be linked to the phone via the server and you will not be able to connect to the IP via other smartphone/s.


24 months warranty.
All our devices are delivered with microphones.