From the Lawmate Wi-Fi series, the new PV-CHG20i for Android devices that functions as a normal AC Adapter and a covert camera with integrated digital video recorder and Wi-Fi module.
This fully functioning charger will never run out of power, as it is power by the cord. Moreover, the PV-CHG20i has a recording capability of 1920*1080 @30fps, with a sensor resolution of 2000*1121.
The device has Wi-Fi and IP connectivity and can be remotely set-up from your Android device.
You can control, live-stream, set the time and date, download or simply view your material via Lawmates PV Cam App available for download.
It comes with an 16GB SD card and supports SD cards up to 32 GB.

New firmware available for download here - the firmware upgrade is not a must. It just helps to improve the internet connection speed/stability.
---
Se siete nostri clienti italiani si può visitare il nostro sito Lawmate dedicato al cliente italiano e conoscere meglio Lawmate PV-CHG20i iOS in italiano.

Für deutschsprachige Kunden - Sie können unsere Lawmate-Website für deutschsprachige Kunden besuchen und mehr über den PV-CHG20i iOS in Ihrer Muttersprache erfahren.
---
PV-CHG20i Droid Main Features:
The built-in Wi-Fi module allows you to remotely control, view, and download the video material from your iOS smartphone
Records at 1920*1080/1280*720/848*480 @30fps
Supports SD cards up to 32 GB, and comes with an 16GB SD card
Appears as a normal smartphone charger, but has a built-in 2MP camera and DVR
Powered by an AC outlet, so no batteries are needed, also it can function as a 5V 1A power charge
LED indications for power, charging, Wi-Fi, and recording
Over-write function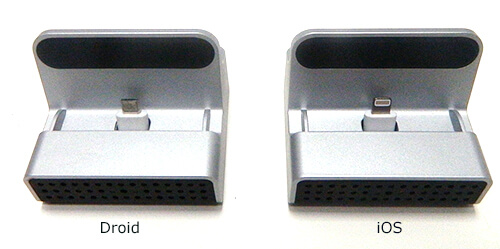 <<Droid vs iOS comparison>>
PV-CHG20i (Droid) full Specifications:
Built in Image Sensor: 1/2.9" progressive CMOS sensor
Sensor Resolution: 2000*1121
Sensor Sensitivity: 0.03 Lux @F 2.0
Lens F/No; F2.0
Focal Length: 3.64mm
Angle of view: 78°
Algorithm: H.264, JPEG
File Format: MOV, JPG
Video Recording mode: Auto/Manual/Motion Detection
Recording Capability: 1920*1080/1280*720/848*480
Frame Rate: Up to 30fps
Photo Capability: 2M(1600*1200)
Wifi: Built-in WiFi Module(IEEE 802.11b/g/n)
Memory type: Micro SD Card(Support SDHC max=32GB)
Data interface: Mini USB 2.0
Date/Time Table: YYYY/MM/DD, HH:MM:SS
Power Input: DC 5V
Power Consumption: 440mA-470mA(Wifi On)
Dimensions: 71*69*50mm
Weight: 73g
PV-CAM iOS and Android apps for PV-CHG20i: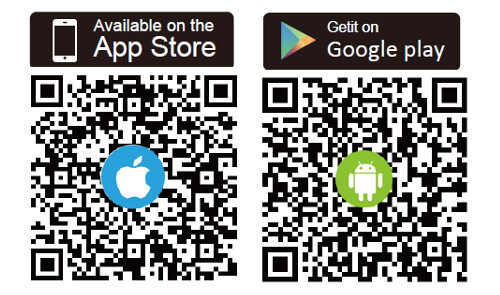 QR Codes
Google Play link:
https://play.google.com/store/apps/details?id=cam.ac.com

App Store link:

https://itunes.apple.com/us/app/pv-cam-viewer/id986625862?mt=8
PV-CHG20i Name and Parts form Quick Manual:
<<Name and Parts form Quick Manual>>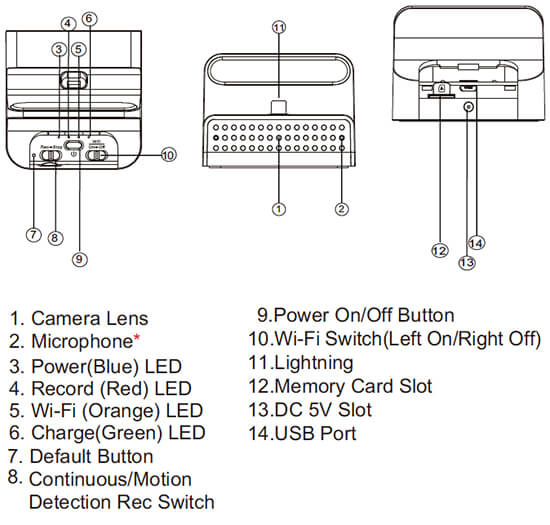 How to use the PV-CHG20i (Droid):
Plug the 5V wall adapter into an electrical outlet
Open the back cover of the device and insert the SD card in the SD card slot
Turn the Wi-Fi on, also under the back-cover of the device, number 10 in the names and parts illustration above
Press the devices On/Off button - figure 9 in the names and parts illustration - a blue LED will turn on
After this the system initialization will take about 40 seconds when the red LED light turns on, it indicates that the recording mode is On
The blinking orange LED indicates that the device is connected to Wi-Fi and ready for P2P connection - Please see detailed instructions in IP CAM Manual below.
Note:
It is very important to enter the exact same router name as stated on your device when configuring it in the App.
For more information regarding the PV-CHG20i (Droid) please consult the PDF specifications below.
Important IP setup Tip - Obligatory deleting of the device from the Device Management section of the App if you wish to switch phones. Otherwise, the device will be linked to the phone via the server and you will not be able to connect to the IP via other smartphone/s.
24 months warranty.