The PV-50HD2W is a new Wi-Fi enabled body worn 3MP CMOS camera with strong mounting. It can be attached to your clothing or mounted somewhere in the car, on a bike etc.
Due to its small size 8*4,5*2 cm, it can be applied in a variety of situations where it is not possible to hold the mini DVR camera while making the videos or snapshots.
Like the other Lawmate releases from the
Wi-Fi series
, it can be used manually as a Mini DVR camera, or via the PV-Cam App, for monitoring, setup and downloading of the recorded material.
It comes with a 1080p resolution and a 16 GB SD card.
PV-50HD2W Main Features:
3 MP CMOS body worn camera with strong mounting
Wi-Fi enabled
Up to 1080p @30fps
Great Low Light Sensitivity! 0.03 Lux @F2.0 (50IRE)
Records up to 180min in 1080p
78 degrees view angle
PV-50HD2W Full Specifications:
Camera: 1/2.2 progressive CMOS sensor
Angle of View: 78 Degree
Video Resolution: 1080p/720p/WVGA @30fps
Photo Resolution: 5MP
Sensor Resolution: 2000*1121
Wi-Fi: Built-in WiFi Module(IEEE 802.11b/g/n)
Memory Type: Micro SD Card (Support SDHC max = 32G)
Lens: 4.6 mm
Min. Illumination: 0.03 Lux @F2.0 (50 IRE)
Video File Format: MOV/JPG
Picture File Format: H.264 JPEG
PC Interface: Mini USB2.0
Time Stamp: YYYY.MM.DD. HH:MM:SS
Power consumption: 260-300 mA (Wi-Fi on + 80 mA)
Charging Time: 180 min (700mA)
Battery Type: DC 3.7V/ 1400 mA high polymers battery
Battery Life: Continuous recording 200 min (Wi-Fi On) 240 min (Wi-Fi Off)
Recording Time: Approx. 160 min @ 1080p (16GB memory card)
Memory Type: Micro SD Card - supports up to 16 GB
Dimensions: 8*4,5*2 cm
Weight: 91 g
Feature Focus:
Strong Mounting - the PV50HD2W comes with the option to attach it easily on clothing or other items.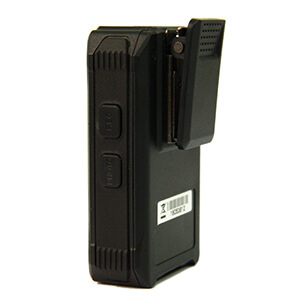 >>click on image to enlarge<<
PV-CAM iOS and Android apps for the PV-50HD2W:

Google Play link:
App Store link:
How to use the Lawmate PV-50HD2W:
Format the SD card prior to first use, and insert it into the device. The device can not be turned on without an SD card for safety purposes.
Pres the Rec/Stop button to start recording (number 9 on the quick manual names and parts picture)
Setup the Wi-Fi connection as instructed in the PV-Cam Manual below
Take your photos/videos over the device or your smartphone
Notes:
For detailed specifications and instructions regarding the setting up and App management, please carefully study the PDF files below.
24 Months Warranty