HD Speaker Wi-Fi Security Camera and Gas Alarm
There are currently problems with Chinese covert surveillance IP products functionality in Europe - as these problems are worked on, the expected resolution is in the beginning of November 2019.
The Wi-Fi functionality works well.
The issue has not affected the LawMate (Taiwan) assortiment.
The HD Speaker and Security camera functions as real speakers that allow the device to remain covert and offer you additional functions. It has a 90 degree angle of view, with the option to rotate the upper part of the device for 360 degrees and allowing you to see averting that is going on in a room.
The night vision mode offers high quality black and white videos as well as snapshots, even if the room is complete dark, if will offer great video and pics for up to 3 m from the camera.
The device can be connected via the App to your smartphone (Android and iOS) and let you know when something is going on in the surveilled area. Either by push notifications (with motion detection option included) or by email (settings in app).
The App offers further options as are the temperature and humidity display, as well as the remote Gas alarm. Also available in App is the zoom and rotation function - just zoom in/out with your fingertips, or rotate the live feed and the device will automatically start to move.
Multiple smartphones can be connected to the device, and if the setting are changed (resolution, rotation etc.) on one smartphone, it will be visible on the other phone as well. The battery level is visible in the App.
HD Speaker Wi-Fi Security Camera Main Features:
2.0 mega pixel CMOS Lens and Full HD 1080 P videos
Lens angle: 90 degree
Wi-Fi Live streaming
Motion detection & Push alarm messages
330 degree Rotatable Lens
5000 mA build-in battery
Invisible night vision 3 m
Two way speaking
Temperature and humidity display and alarm on APP
Gas alarm on APP
Supports max 128 GB Micro SD cards
Battery level visible in App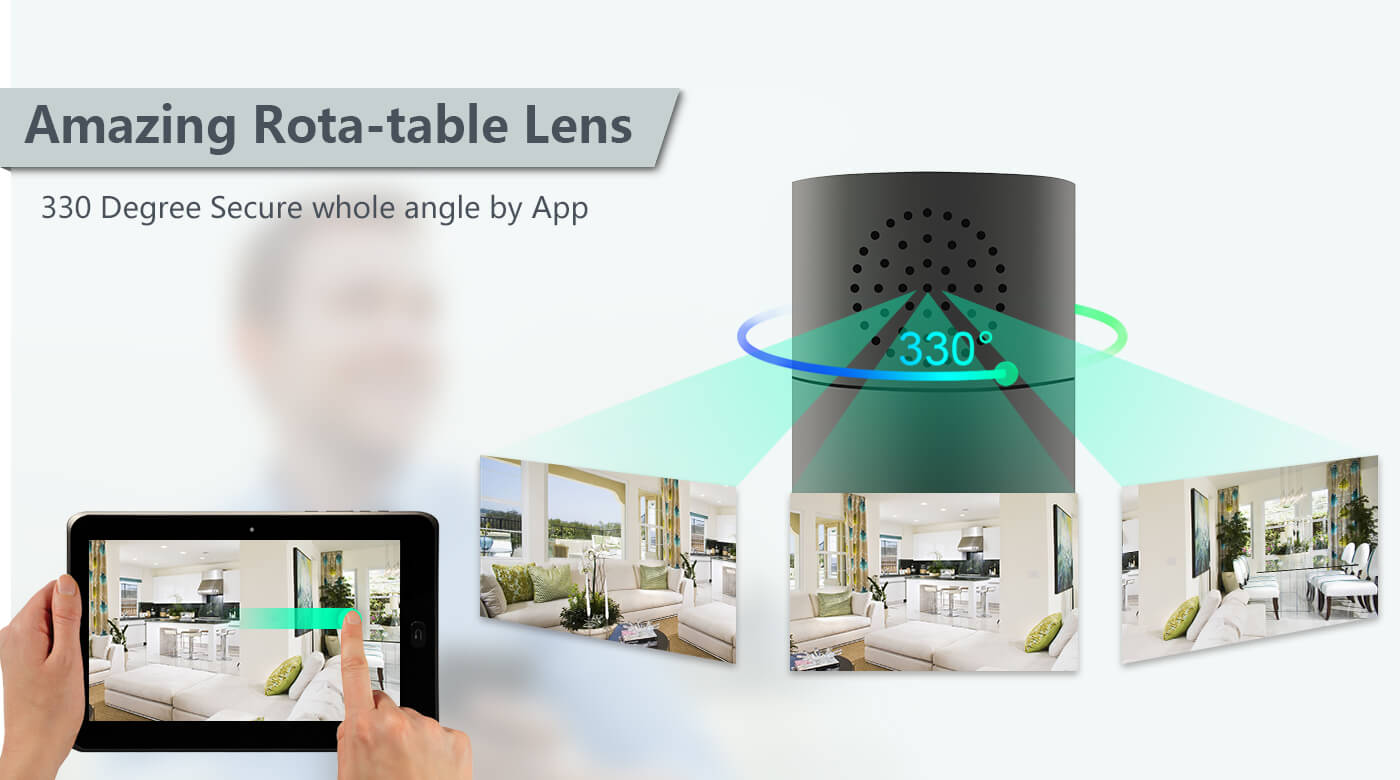 Full Specification:
330 degree Rotatable Lens
2.0 mega pixel CMOS lens
Video resolution(on APP): 1920*1080
Lens angle: 90 degree
Frame: 25FPS
5000 mA build-in battery
Invisible night vision 3 m
Two way speaking
Temperature and humidity display and alarm on APP
Gas alarm on APP remotely
Wi-Fi Live Streaming video
P2P LAN view in 50 m without block
Motion detection & Push alarm msgs
Chipset:Hi3518E V200
Lens:OV9712
H.264 compressed format
Supports Micro SD cards 4 GB - 128 GB (SD Card not included)
Computer operation system: Windows
Mobile phone operation system: Android/iOS
Web browser: IE7 and above,Chrome, Firefox Safari, etc.
1mins/ around 18MB, 56 mins/1G
CE & ROHS approved
Product size: 9 * 9 * 11 cm
Color box Size: 16 * 15 * 10cm
Weight of a Unit:0.7 kg
Feature Focus:
App connection with multiple smartphones
While testing the device we found that you can easily connect with multiple smartphones to the device and monitor the live view. You can also change the settings or the angle of recording - and it will visible in the other person's App as well.
Of course, it is only possible if you know the password the first user has set for the device.
330 Degrees rotation and Zoom
Once you are in the App live feed, simply swipe left or right on the smartphone screen and the cam will rotate automatically.
You can also Zoom In/Out - however - it is just for better in App view. The zoom will not be visible in the video later.
Night Vision
The device can be placed in a completely dark room and deliver Full HD black and white videos in night vision mode!
Two way speaking
This is a great feature, wehre you just have to tap the mic and sound icon in the App, and you can speak with the person that is near the Speaker.
It also works if two smartphones are connected on to the App and with the same device.
Download the App:
Android App - Google Play Store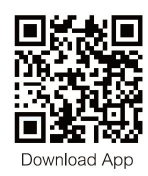 Watch the Video Tutorial of the HD Speakers with hidden cam:
The package consists of:
1* Smart Home WiFi Camera
1* USB cable
1* User manual
1* CD drive
1* 5V 2A AC Power adapter
24 Months Warranty.