YOU ARE IN
480,00 EUR inc VAT
End of line
Out of stock and production!
The Lawmate PV-500HDW Pro has all the features and advantages of the PV-500HDW - Full HD 1080p @30FPS & Wi-Fi enabled DVR - but comes with a 3' LCD screen. Read more...

Lawmate BU-18 HD is a new 1080P digital camera that offers clear Full HD video recordings and 0.03 Lux @F2.0 with a Focal Length 4.3mm. Read more...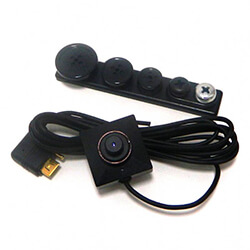 480,00 EUR inc VAT
End of line