Stereo Bluetooth Speaker and Hidden Wi-Fi 1080P Camera
There are currently problems with Chinese covert surveillance IP products functionality in Europe - as these problems are worked on, the expected resolution is in the beginning of November 2019.
The Wi-Fi functionality works well.
The issue has not affected the LawMate (Taiwan) assortiment.
The Bluetooth Speaker and Hidden Wi-Fi Camera is a Full HD covert camera that can be connected to your Android or iOS smartphone via the App. In the application it offers multiple resolution options including 1080 P, battery status on the screen, and notification settings (push notifications or email notifications). The device can be set to Motion detection if you wish to be notified just when movement is detected on the surveilled parameter.
The camera has a generous 90 degree angel of view, and the possibility to rotate fully by 360 degrees and take videos no matter where in the room something is going on. The rotation is easily manipulated via the App where you just have to swipe left or right on the live feed to make the camera move. The night vision mode offers gerat videos and photos in a 3 m radius.
A zoom function is included, that allows you to better see what is going on in a specific area of the screen. The zoom function is in App only, and the zoom is not later visible in the recorded video.
Like the name suggests, these camera is also a Bluetooth speaker that can be connected to your smartphone. As it has an integrated battery, you can use it both indoors and outdoors.
WiFi Stereo Bluetooth Speaker Main Features:
1080P 1920*1080 Resolution at 25 FPS
Wi-Fi P2P Live streaming Video
Wireless Stereo Bluetooth Music Speaker
3 meters invisible night vision
330 degrees rotating angle of view
Motion detection & Push alarm notification
Two Way Audio speaking
Internal 5000 mA Rechargeable battery
Battery level visible in App!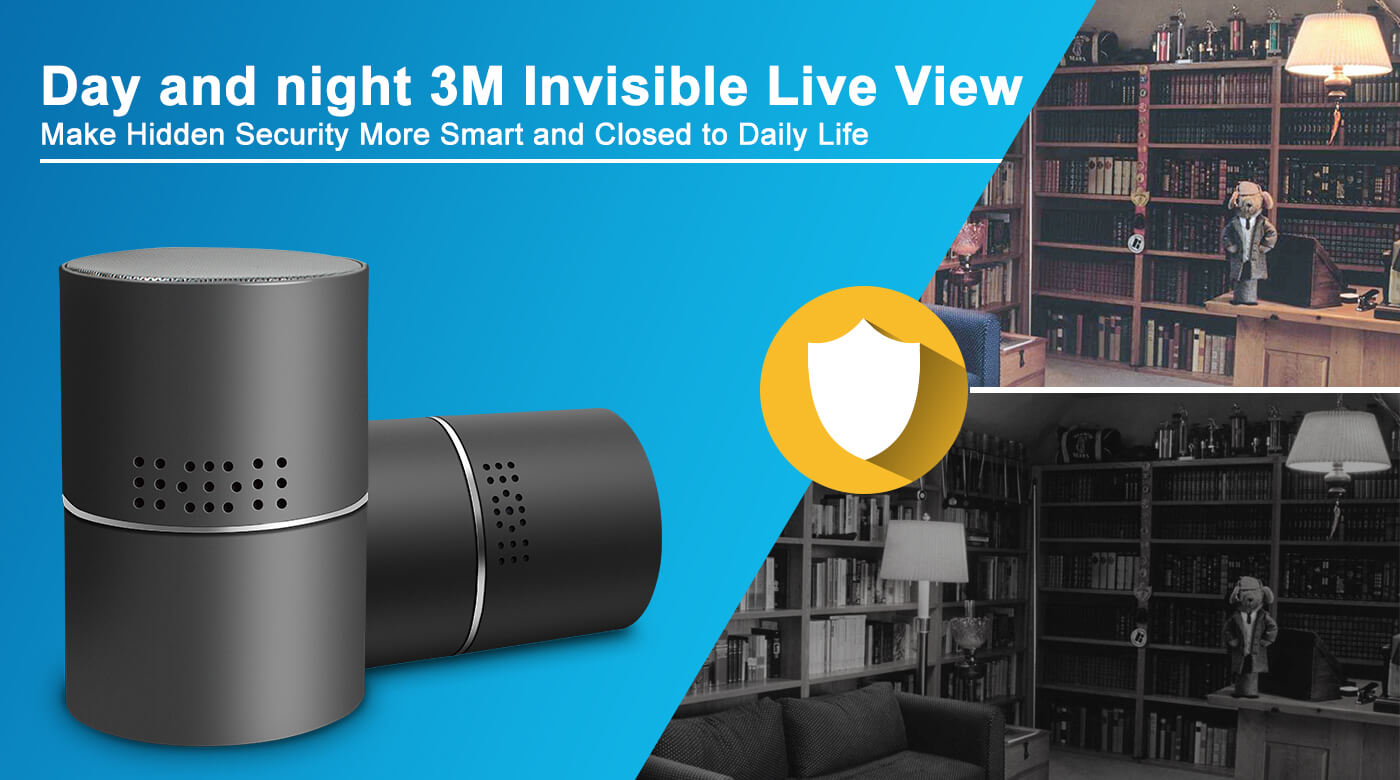 WiFi Stereo Bluetooth Speaker Full Specification:
2.0 mega pixel CMOS lens
Video resolution: 1920*1080
Photo Resolution 1920*1080
330 degree Rotatable Lens
Invisible night vision 3 meters
WiFi Live Streaming video
P2P LAN view in 50m without block
Motion detection & Push alarm messages
Chipset:Hi3518E V200
Lens:OV9712
Frame: 25FPS
H.264 video compressed format
Lens angle: 90 degree
Computer operation system: Windows
Mobile phone operation system: Android/iOS
Web browser: IE7 and above, Chrome, Firefox, Safari.etc
1min/6Mb,1hour/360Mb
Certificates: CE,RoHs
10 hours battery life full charged
Support: Max 128 GB Micro SD Card (SD card not included)
Product size:9*9*11(CM)
Box Size: 16*15*10(CM)
Weight of the Unit:0.7(KG)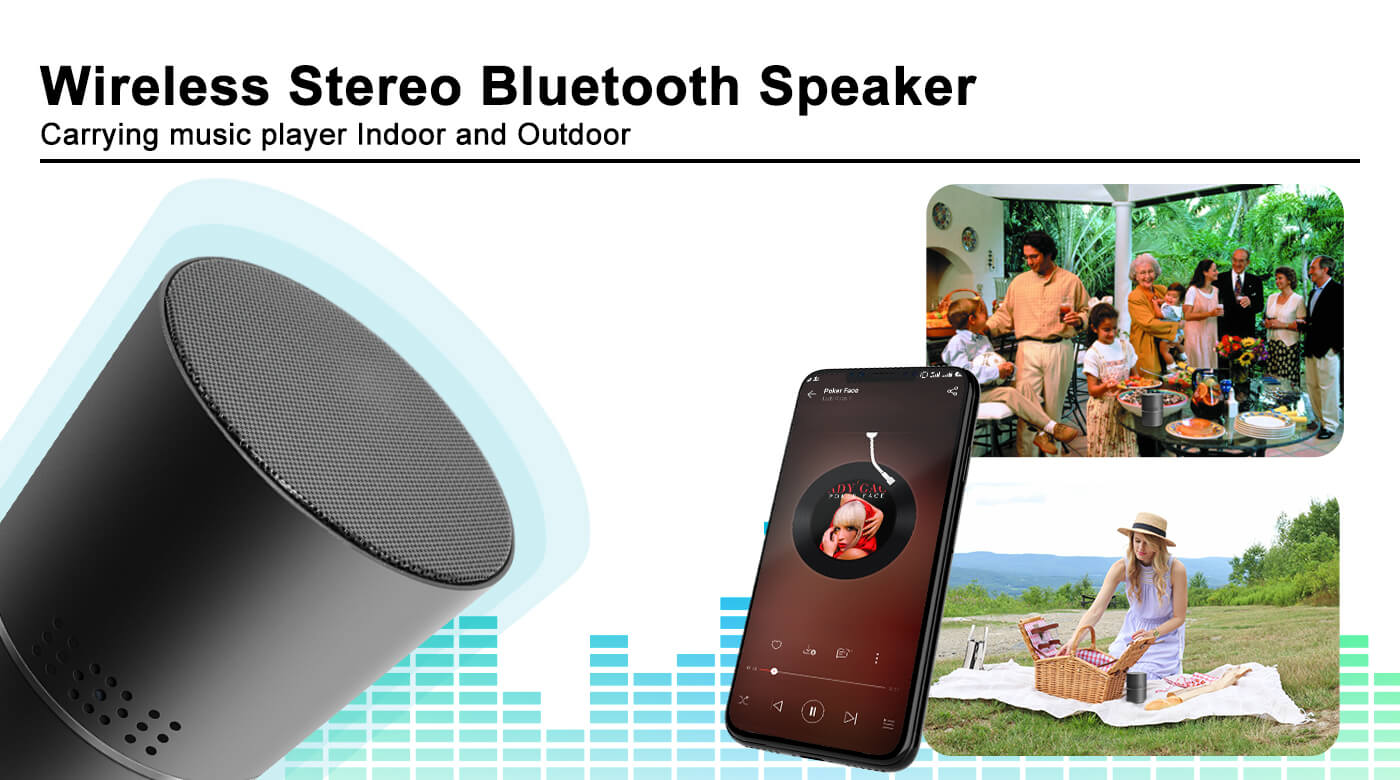 Feature Focus:
App connection with multiple smartphones
While testing the device we found that you can easily connect with multiple smartphones to the device and monitor the live view. You can also change the settings or the angle of recording - and it will visible in the other person's App as well.
Of course, it is only possible if you know the password the first user has set for the device.
330 Degrees rotation and Zoom
Once you are in the App live feed, simply swipe left or right on the smartphone screen and the cam will rotate automatically.
You can also Zoom In/Out - however - it is just for better in App view. The zoom will not be visible in the video later.
Night Vision Mode
The device can be placed in a completely dark room and deliver Full HD black and white videos in night vision mode!
Bluetooth
Swipe the Bluetooth switch on the device, connect your smartphone and the hidden cam via Bluetooth and voila! You can use the hidden cam as wireless bluetooth speakers in no time. With the long battery life, you can use them indoors as well as outdoors.
Two way speaking
This is a great feature, wehre you just have to tap the mic and sound icon in the App, and you can speak with the person that is near the Speaker.
It also works if two smartphones are connected on to the App and with the same device.
Download the App:
Android App - Google Play Store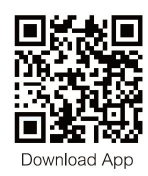 Watch the Bluetooth Speaker and Cam setup video here:
Packing List:
1* Speaker Hidden Camera
1* USB cable
1* User manual
1* CD drive
1* AC Power adapter (5V 2A)
24 Months Warranty.