Detection Stick detects and clears pornographic material on a computer.
Using detection algorithms, program will scan, allow user to choose from positive results and clear the computer hard disk or any other media from pornographic material.
Useful when it is necessary to make sure no such material will be accidently stumbled upon on a desktop computer without a need for a complete clear re-format of a media or manual visual search that would take a lot of time.
Features:
Compact, easy to install USB disc
Uses a series of advanced image analyzing alghorithms
Less then 1% false positive indications
500 GB HD search takes around 90 minutes
Supports Windows XP, Vista and Windows
Menu & Results Screenshot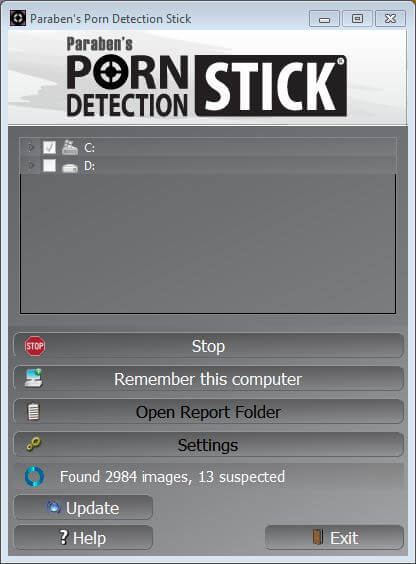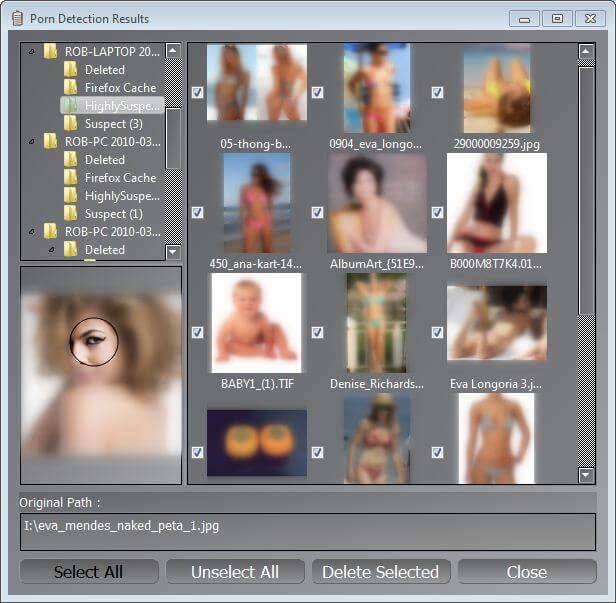 How does it work?
The Porn Detection stick has implemented a number of methods and algorithms that are used to analyze if picture might be pornographic in nature. Some of the methods used are:
Image cleanup – unnecessary details in the image are cleaned up to provide grounds for optimal analysis
Skin detection – skin colours and textures are identified within picture
Background elimination – to provide more accurate results
Body part separation – separates body parts into separate masses
Negative Curvature Rejection – eliminates objects with un-natural curves
Face detection –Identifies faces within images
And more..
Settings Screenshot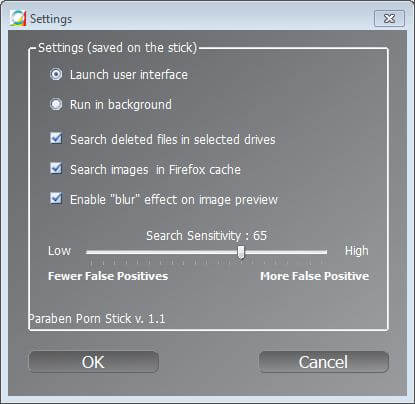 Using this series of methods a computer with 500 GB Hard drive was searched using the Porn Detection Stick. Within an hour and a half, the entire computer was search and over 72,000 images that were analyzed there were only 400 false positive results. That is less than 0.006%.
False positive can be reduced by reducing sensitivity level for detection of pornographic materials.